Last month I wrote about why I'm a Papery Peep at heart because I like to write 'raw' on paper.  This month for 'Papery Peeps' I would like to share my current reading stack.
Now, I do LOVE to read but nowadays I don't do nearly as much as I would like.  So on a visit to the library, our little bear was choosing some books (when she declared, by the way, that she didn't want picture books anymore, just words!…) and I was perusing the book shelf.  I really fancied a 'quick read' and the satisfaction of enjoying, yet finishing the book reasonably quickly.
Lo and behold I stumbled upon the 'Quick Reads' books.  Oh the joy!  I chose:
A Cruel Fate' by Lindsey Davis which I've finished already and returned to the library.  I would thoroughly recommend it for being 'Based on real events in the English Civil War'.  Don't be put off if you're not a history nerd buff, it really is a very heart-warming and interesting read!
"The book currently being perused at platform Quick Reads is 'Strangers on the 16:02′" by Priya Basil *to be said while pinching your nose in a train announcer's voice* …which I'm struggling to put down… oh how I love those ones!
'The Cleverness of Ladies' by Alexander McCall Smith
And the not-so-quick-read of 'Frog Music' by Emma Donoghue which I decided to borrow from the library after reading a review by Iona at Redpeffer.
For me, the best thing about my reading stack is that I'm really enjoying these books because they literally are 'quick  reads'.  I feel like I'm getting somewhere with reading my books 🙂  That's not to say that I don't enjoy thicker, longer books but sometimes you just need a bit of speed-reading!  And speedier reading leaves more time for writing (in whatever form) once the creative juices have been relaxed and are flowing!  Win-win!
Are you a papery peep?  Then visit Jocelyn's blog (the brainchild behind #PaperyPeep) by clicking the badge below…
What will you share for #PaperyPeep #BringBackPaper?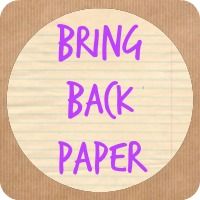 ~~~~~~