Picture source: Pinterest.com
Hands up/click your mouse/wave your mouse in the air if you love pinterest?  Just as I thought, quite a few!
Well, this week I've been enjoying reading blogs (as usual) but I've just recently started to share the blogs I enjoy by pinning them to my board 'Blogs I love and think you will too!'
I find that pinterest is such a wealth of information and entertainment.  And it's such a shame to 'just' like and comment.  It's so easy to pin a blog post you enjoy, for the rest of the world wide web to enjoy! (pst, my share bar is the bottom of my post!…)
I plan to build my board up over the coming weeks as I devour more blogs…  I hope you will visit my board and follow me, then you can devour them too 🙂
You can also pop by every Sunday (latest post coming later today!) for my round-up of Virtually All Sorts of blogs that I have been reading this week.
It'd be great to share them with you…
In the meantime, my #WordoftheWeek with  The Reading Residence is 'pinning'.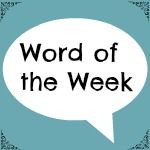 ~
You know that book you've always wanted to turn into an eBook?
You know that you've never known how to do it?
Well, Virtually All Sorts can show you how ~ create your eBook the Easy Peasy way today!