I've had a week of deliberation, of to-ing and fro-ing from one decision to another and here's why I can see clearly now…
I recently mused on the dilemma of merging my 2 blogs into this one, my VirtuallyAllSorts blog.  There are several reasons for wanting to merge.  There are several reasons not to merge.  But I've made my decision and before I can change my mind again (!), I'm taking the first step towards merging MummyBearsBlog into VirtuallyAllSorts.  That first step is blogging about it!  You see, I've committed myself to it now 😉
I'm so very passionate about blogging and I absolutely adore MummyBearsBlog.  There's a whole myriad of reasons for and against merging, like I said.  However, the main reasons are time (or lack of), of future plans for VirtuallyAllSorts, MummyBear is not self-hosted and I'm really happy with the look and general feel of VirtuallyAllSorts.
The plans I have for my blog make my fingers tingle with excitement.  By merging my blogs, I know that I can focus more easily and really build on what I've already got here.  Over the next few weeks I will be merging away!  I've set myself a deadline of 1st January 2015 not because I'm big on the new year (live for the moment, I reckon) but it's a realistic time-frame and seems logical for my plans.  I do hope you will enjoy the shift as much I will!
Never has the phrase 'I can see clearly now…' been more appropriate in the blogosphere 🙂  And that, dear reader, is why my word of the week is most definitely 'clear'…
Linking up with Jocelyn at The Reading Residence's #WordofTheWeek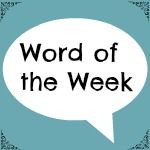 ~
You know that book you've always wanted to turn into an eBook?
You know that you've never known how to do it?
Well, Virtually All Sorts can show you how ~ create your eBook the Easy Peasy way today!
Follow Carol Cameleon's board Blogs I love and think you will too! on Pinterest.