We have grabbed the last few days of the Christmas holidays with zest here.  We have peeled off the bitter pith, metaphorically spat it out, and here we are in January!
There are exciting times ahead here.  From new features on my blog (Featured Authors, #TheZenZing), new writing projects, some on-going writing projects on the creative front.  And to a new school term with some friendships established, school trips on the horizon and before we know it, we'll be at Easter!!
And now that we're all on a full bill of health, I'm continuing my hot water and lemon treat in the mornings.  When I'm sure I'm absolutely better, I will also be running again.  Note the 'will', not 'hope to'.  Aha, I'm committed now 😉
I can't think of a better word to kick off the new year, and so my word of the week is 'zest'!
Linking up with Word of the Week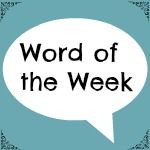 ~
Read my emotional and inspiring true story 'Diary of a Complicated Pregnancy'. Available here. 50% of sales go to the charity Action on Pre-Eclampsia. …and visit my facebook page or follow me on twitter @ComplicatedPreg
Also available – my indispensable guide to avoiding 'Working Mum Guilt'. Whether you are about to return or have already started back, this book offers practical solutions and feedback from real Mums with real families in real situations. Covering topics such as Post Natal Depression, childcare options, yours and your child's development and time management – Ditch the guilt today! … and visit my facebook page or follow me on twitter @WorkingMumGuilt
Follow Carol Cameleon's board Parenting blogs I love… And think you might too! on Pinterest.