We're on to a new week and although I haven't directly written anything for my NextBigThing project, I've been doing some more research on chakras.  Just last week I started a Crystal Healing Practitioner course and I honestly feel that it's come along at exactly the right time.  You know when you just know and that it feels right to do something?  This is one of those moments in time for me.  Me taking on this course may come as no surprise to regular readers because I make no secret of my belief and fascination in alternative therapies using the energies surrounding us and within us, including reiki and crystal healing.  (If this all sounds a bit deep, stick around, I won't go all philosophical for long, I promise!)
I've got a very small crystal collection (including one of my favourties, sunstone) and recently went on a day long course to learn more about how to using crystals for healing and how they work.  The course was very informative but I felt that I wanted to delve deeper.  I've recently had the opportunity to be attuned to reiki level 2 but then this Crystal Healing Practitioner course won over this time…
Already I've learnt more about the physiology of the body and having submitted my first assignment, I'm now learning more about the subtle body.  It truly is fascinating and I'm learning so much more about chakras – more than I actually realised I would to be honest.  When I've completed my next assignment and received feedback (good feedback hopefully!), I will then take a step back from my course for a day or 2 and cast my focussed eyes over my #NextBigThing again.
What 'moments' have you had on your writing/research journey that have felt 'right'?
Written for #WhatImWriting (click the badge in the main picture below to visit the hosts' blogs)
~
And Post Comment Love (click the badge below to go to Vicky Welton's hosting blog)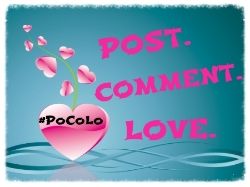 ~
You know that book you've always wanted to turn into an eBook?
You know that you've never known how to do it?
Well, Virtually All Sorts can show you how ~ create your eBook the Easy Peasy way today!
Follow Carol Cameleon's board Blogs I love and think you will too! on Pinterest.