A papery goat for Chinese New Year…
Our little bear's school is currently decorating its walls in sheep and goats for Chinese New Year.  Part of her homework for Half Term was to create something, anything, connected with the occasion.
She chose to make a goat.  First we got the paper, then we got the glue.  Then I got told off for starting to draw the outline of the goat before we'd made a big enough 'canvas'!  So we got more paper and more glue… and then I started to draw… while our little bear began to decorate her 'goat'.
The horns are glittery, the fur is kind of swirly spirally (!) and the whole time she was dressed up as Anna wearing her Elsa wig!
We handed the picture in to her teacher and our little bear had a visit to the Head with some of her classmates to show off their pictures 🙂
I love helping our bear with her homework and especially like the more creative challenges.  So far, this challenge is top of the pops with The Three Little Pigs 🙂
Are you a papery peep?  Then visit Jocelyn's blog (the brainchild behind #PaperyPeep) by clicking the badge below…
What will you share?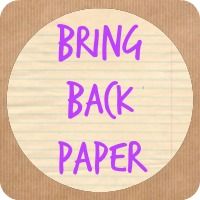 ~
Also linking up to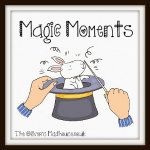 ~~~~~~
Follow Carol Cameleon Writer & Blogger extraordinaire's board The #blog of VirtuallyAllSorts ~ where will your click take you today? on Pinterest.