Going Underground
When you're down underground you get swept along
In the heat and the draught and the busker's song
~
When you're down underground you're pushed here and there
You can people watch, you can stop and stare
~
When you're down underground you're jostled about
There's no room for manners, of that there's no doubt
~
When you're down underground with your earphones in
You're escaping the bustle, you're escaping the din
~
When you're down underground it's a lonely place
Surrounded by your species in the 'rat race'
~
When you're down underground there's a rat or two
Running the lines but they're more scared of you
~
When you're down underground you might panic, not breathe
When the train stops mid-tunnel, you rasp and you wheeze
~
When you're down underground in the bowels of the city
Impersonal space, ignorance, what a pity
~
When you're down underground in the jaws of the earth
Your space invaded with the smell and the mirth
~
When you're down underground you can choose your line
You must mind the gap, you must follow the sign
~
When you're down underground don't forget to pay
The world's your oyster, you can go your own way
~
When you're down underground don't follow the herd
Go against the flow, be free like a bird
~
When you're down underground you can write your own story
Hop on a train and find your own glory
~
By Carol Cameleon 2015
~
Join in with #WonderfulWorldofWriting … I'll share every post on twitter and other social media.  Tweet your post direct to me @AllSortsHere and I'll retweet (it'd be great if you could use #WonderfulWorldofWriting too!)
~
Sharing with…
We've got 2 cats that Our Little Bear adores, as they do her.  We've also got a nice big garden which they roam freely every day.  So when I saw the list of plants and flowers that are poisonous to cats and dogs, I was surprised and alarmed in equal measure that our cats could potentially be in daily contact with several on the list.
 ~
Of course, we had a good clear out, pronto and the cats (and Our Little Bear) are free to explore to their heart's content again.
 ~
Research showed that a whopping 43% of pets needed urgent care after eating these plants and thanks to
MORETH>N,
not only have we diverted a very unnecessary emergency trip to the vets, and unnecessary additional stress for our pets (and us), we've also avoided the unnecessary accompanying bill to get our cats back to a full 'bill' of health…
 ~
But how many other gardens look similar to this 'MoreThan poisonous Pawtanical Garden', as designed by Ian Drummond, 2015 RHS Chelsea gold medal-winning garden designer?
Now that ours no longer contains any toxic plants, we need to look carefully before we pop any more plants into our garden.
 ~
Thankfully, MoreThan have launched their PetSafe campaign, fronted by Charlie Dimmock, for better plant labelling to show us just what IS safe for our pets in our gardens.
~
Disclaimer: Written in collaboration with MORETH>N.
~
So tell me, which of these plants are in your garden? (Share in the comments right at the bottom of this blogpost, below the link badges!)
| | | |
| --- | --- | --- |
| PLANT NAME | POISONOUS FOR CATS | POISONOUS FOR DOGS |
| ALOE VERA | ✔ | ✔ |
| AMARYLLIS (BULBS) | ✔ | ✔ |
| ANGELS TRUMPET (BRUGMANSIA) | ✔ | ✔ |
| APPLE (SEEDS) | ✔ | ✔ |
| APRICOTS (KERNELS) | ✔ | ✔ |
| ASPARAGUS FERN | ✔ | ✔ |
| AVOCADO (FRUIT, PITH, LEAVES) | ✔ | ✔ |
| AZALEA (ALL PARTS) | Rare | ✔ |
| BABY'S BREATH | ✔ | ✔ |
| BEGONIA | ✔ | ✔ |
| BIRD OF PARADISE (PODS) | ✔ | ✔ |
| BISHOP'S WEED | ✔ | ✔ |
| BLEEDING HEART (DICENTRA FORMOSA) | ✔ | ✔ |
| BLUEBELL | ✔ | ✔ |
| BUXUS / BOX (ALL PARTS, MOSTLY LEAVES) | ✔ | ✔ |
| CARNATION | ✔ | ✔ |
| CLEMATIS (ALL PARTS) | ✔ | ✔ |
| CORDYLINE (GRASS PALM) | ✔ | ✔ |
| CROCUS (ALL) | ✔ | ✔ |
| CHRYSANTHEMUM (ALL PARTS) | ✔ | ✔ |
| CYCLAMEN (FOLIAGE, FLOWERS, STEMS) | ✔ | ✔ |
| DAFFODIL (ALL PARTS) | ✔ | ✔ |
| DAISY | ✔ | ✔ |
| DAHLIA | ✔ | ✔ |
| DAPHNE (BERRIES, BARK, LEAVES) | ✔ | ✔ |
| DEADLY NIGHTSHADE | ✔ | ✔ |
| DELPHINIUM (ALL PARTS ESPECIALLY THE SPROUTS) | ✔ | ✔ |
| ELEPHANTS EARS (LEAVES, STEMS, ROOTS) | ✔ | ✔ |
| ELDERBERRY (LEAVES, BARK, ROOTS AND BUDS) | ✔ | ✔ |
| EUCALYPTUS (ALL PARTS) | ✔ | ✔ |
| FOXGLOVE / DIGITALIS (LEAVES, STEMS, FLOWERS, SEEDS) | ✔ | ✔ |
| GARLIC | ✔ | ✔ |
| GARDENIA | ✔ | ✔ |
| GERANIUM (ALL PARTS) | ✔ | ✔ |
| GLADIOLA (BULBS) | ✔ | ✔ |
| GRAPE PLANT/VINE | N/a | ✔ |
| HELLEBORE | ✔ | ✔ |
| HIBISCUS | ✔ | ✔ |
| HOLLY (LEAVES, BERRIES & STEMS) | ✔ | Rare |
| HOSTA | Rare | ✔ |
| HYACINTH (BULBS, LEAVES, FLOWERS) | ✔ | ✔ |
| HYDRANGEA (ALL PARTS) | ✔ | ✔ |
| IRIS (BULBS) | ✔ | ✔ |
| IVY (ALL SPECIES – LEAVES, BERRIES) | Rare | ✔ |
| JAPANESE YEW (NEEDLES, SEEDS, BARK) | Rare | ✔ |
| LABURNUM (LEAVES AND SEEDS) | ✔ | ✔ |
| LARKSPUR (ALL PARTS) | ✔ | ✔ |
| LILLIES (ALL PARTS) | ✔ | N/a |
| LIME | ✔ | ✔ |
| LILY OF THE VALLEY (ALL PARTS) | ✔ | ✔ |
| LEOPARD LILY | N/a | ✔ |
| LOBELIA | ✔ | ✔ |
| LUPIN (ALL PARTS) | Rare | Rare |
| MALLOW | ✔ | ✔ |
| MARIGOLD (NEW LEAVES, STEMS) | ✔ | ✔ |
| MISTLETOE | ✔ | ✔ |
| MONKSHOOD/ ACONITE (ROOTS, FOLIAGE, SEEDS) | ✔ | ✔ |
| MORNING GLORY (ALL PARTS) | ✔ | ✔ |
| NARCISSUS (ALL PARTS) (DAFFODIL) | ✔ | ✔ |
| OAK – ACORNS (ALL PARTS) | ✔ | ✔ |
| OLEANDER (ALL PARTS) | ✔ | ✔ |
| ONION (ALL PARTS) | ✔ | ✔ |
| PERIWINKLE (ALL PARTS) | ✔ | ✔ |
| PEONY (FOLIAGE, FLOWERS) | ✔ | ✔ |
| PHILODENDRON (LEAVES, STEMS, ROOTS) | ✔ | ✔ |
| PINKS | ✔ | ✔ |
| POINSETTIA | ✔ | |
| PRIMROSE (ALL PARTS) | ✔ | ✔ |
| PRIVET | ✔ | ✔ |
| PRUNUS ROTUNDIFOLIA LAUREL | ✔ | ✔ |
| POPPY (ALL PARTS) | ✔ | ✔ |
| POTATO (SPROUTS, VINES, UNRIPE TUBERS) | N/a | ✔ |
| PRIVET | ✔ | ✔ |
| RANUNCULUS  (BUTTERCUP) |  ✔ | ✔ |
| RAGWORT (ALL PARTS ABOVE GROUND) |  ✔ |  ✔ |
| RHODODENDRON (LEAVES) | | ✔ |
| RHUBARB LEAVES | ✔ | ✔ |
| SNOWDROPS (ALL PARTS) | ✔ | ✔ |
| SWEET PEA (ALL PARTS) | ✔ | ✔ |
| SWEET WILLIAM | ✔ | ✔ |
| TOBACCO PLANT | ✔ | ✔ |
| TOMATO PLANT (FOLIAGE, VINES, GREEN FRUIT) | ✔ | ✔ |
| TULIP (BULBS) | ✔ | ✔ |
| VERBENA (FOLIAGE AND FLOWERS) | ✔ | ✔ |
| WEEPING FIG (INDIAN RUBBER) | ✔ | ✔ |
| WILD CHERRY TREE | ✔ | ✔ |
| WISTERIA (SEEDS AND PODS) | ✔ | ✔ |
| YARROW | ✔ | ✔ |
| YEW | ✔ | ✔ |
| YUCCA | ✔ | ✔ |
…that's one long list!
~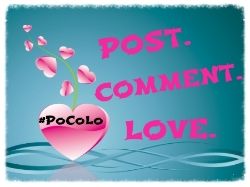 Make a Night of 'it'
You know when you've got tons of 'stuff' to do?
But you need to sit down, take '5' just for 'you'?…
A nice cuppa, take stock… another day done,
But the evening's just started, there's a battle to be won!
~
Be it the kids, the washing or ironing pile,
Your work's not done yet, it could take a while…
So forget the cuppa, it's not hot anyway!
Grab a glass of your tipple without delay…
~
You'll need sustenance, nibbles, your wits about you,
Have you seen your list?!  There's plenty to do!…
OR you could take that 5 minutes, make a night of it,
Have a date with the sofa and there you'll sit,
~
Go on, kick back, relax, do whatever you please,
Have a night off with some nibbles and Netflix cheese!
Crikey, you don't often give yourself free rein,
Feels good, doesn't it? Remember to do it again!…
By Carol Cameleon 2015
~
Join in with #WonderfulWorldofWriting … I'll share every post on twitter and other social media.  Tweet your post direct to me @AllSortsHere and I'll retweet (it'd be great if you could use #WonderfulWorldofWriting too!)
~
Sharing with…
I make no secret of my passionate belief that reading books to your children every day helps to develop their speech and language skills.  Right from when our daughter was born and was only just home from hospital as a newborn, I would read her cloth books while she happily kicked and gurgled under her play gym and at feeding time, in fact any time really.  Then she moved on to board books and took her abc's and her 123's in her stride.
Fast forward to 5 years later and there is no denying that all of this has stood her in very good stead with her literacy.  While in her first year at school, she has learnt her phonics, learnt to read and write and just recently her teacher told us that she is doing 'fantastic' with her spelling.  All of this reading to her and with her in the foundations of her early years can surely be no coincidence…
So, which books are recommended to develop your child's speech and language skills?
From read-aloud, nursery rhyme and picture books like 'A Child's Garden of Verses' by Robert Louis Stevenson…
and books for the late talker like 'The Einstein Syndrome' by Thomas Sowell…
to books about animals and classic stories like 'Sammy: The Classroom Guinea Pig' by Alix Berenzy…
…and let's not forget the role that letter blocks and flash cards play like 'Read with Biff, Chip & Kipper: Fun with Words'…
Indeed, we used flashcards when our little bear first started her reading and it helped immensely.  It also helped that we had picked up the flashcards through hubby's work book club that happened to be the same series that our bear's class was using – the Biff, Chip and Kipper series from Oxford Reading Tree.  By turning it into a game, our bear had no idea that she was learning!
Of course, along with reading books to and with your child, talking to your child is a great stepping stone to great vocab, literacy and speech.
So tell me, which books did you or do you enjoy reading with your child?  Were/are any of them the same ones that you read as a child?
Share in the comments below the link badges!
My accidental fiction has been rekindled… Before we go into the story, a quick run-down: – Frank and Louise are pregnant… with twins!  Louise is extremely excited but Frank is very uneasy about the whole 'twin' thing.  He was over the moon about the 'baby' but appears to be feeling resentment towards Louise's twin baby bump… let's catch up –  the 'Footnote' that inspired this instalment:
The chief requirement of the good life, is to live without any image of oneself.
And the next instalment:
Frank found himself clock-watching with anticipation in a plush waiting area.  Louise wouldn't tell him what they were waiting for and Frank wouldn't stop asking questions.  Nor would Louise give any definitive answers.
On arrival, Frank had given the inside of the foyer a quick once-over.  To him, it looked like a slightly above average office block with a slightly above average looking reception area.  At least, he assumed it was a reception area.  It was difficult to tell without a receptionist manning 'it'.  Being Sunday, there was no-one else around.  Just Frank, Louise and the ever-growing bump.
Louise's phone had been beeping, announcing an incoming text randomly. By the look of excitement building on her face, it was clear to Frank that the time was getting close.
The time for what?
He was just relieved that they were spending some time together, and not surrounded by baby shop magazines or stockpiled nappies that were on offer.  Time with his wife was precious indeed.  It was certainly getting increasingly difficult to be intimate due to practicalities of bumps and also Louise's lagging energy levels.  Not to mention Frank's growing resentment interfering with his libido.  In fact, intimacies were very low on the agenda these days.
"Here she is!" came Louise's voice, breaking into Frank's thoughts.
'She' entered the foyer with a broad smile that was slightly too corporate.
Offering a hand out to Louise she said, "Good morning, are you both ready for your 4D scan?"
Frank could have given several reasons for not being 'ready'.  The cost of the scan for one.  With twins on the way, there were a whole host of other, more practical things to spend money on.
And they would be meeting the babies soon enough; why did Louise have to allow 'their' precious time together to be invaded by baby talk?  Again.
Purely for an easy life and to keep the peace, he gave a false smile that rivalled this woman's.  The truth was, he was dreading the twins' arrival.  He'd have been quite happy with one baby.  Louise was so wrapped up in the pregnancy that she didn't seem to notice Frank's mood swings.  And he couldn't blame the hormones.  Not pregnancy ones in any case.
Any outsider could clearly see that Frank needed to open up to Louise about his feelings but would he?  Or would he continue to grimace for the remainder of the pregnancy journey… and most probably beyond?
…Find out as the story continues…
~
 My 'Accidental Flash Fiction'.  It's not just a flash in the pen…
The Ship of Hard Knocks
As the ship of hard knocks 
goes sailing by,
I wait and wait and wait.
Will it stop and hit this rock
surrounded by seas so high?
With fingers, toes and everything crossed, 
my eyes shut tight, so tight,
as the waves come thrashing, they do toss this ship
and like a fish we will take the bite.
You're never sure if you're due good luck
from this ship in this tumultuous life.
You can take control, stick two fingers up
and make the best of hardship and strife.
So, the ship of hard knocks may well stop by,
I will stick those fingers up,
hold my head up high, so high.
For this rock has been dealt 
many, many woes
and it will capsize that ship
fear not, as it slow and bows…and bows…and bows.
~
Join in with #WonderfulWorldofWriting and link up with any genre of writing… I'll share every post on twitter and other social media.  Tweet your post direct to me @AllSortsHere and I'll retweet (it'd be great if you could use #WonderfulWorldofWriting too!)
~
Sharing with…
Yes readers, as this beautiful picture tells us, Tara at LovefulBeings is offering you all 30% off her head wraps line for this weekend only…
That's 30% off her Top Knot and Big Bow Headwraps at her Bowtique shop! (Promo code at the bottom of this blogpost.)
In her etsy shop, Tara tells us that:
One day when my little family was driving to the beach, top off the jeep, wind in our hair, my then 5 year old son said that being this happy is called being "loveful". Loveful. I like it. We should all search to be "loveful" people. Hence, my shop name, Loveful Beings. One thing that makes me feel loveful is crafting and sewing things for my family. I started this shop because I was posting pictures on Instagram of things I was making and started getting lots of purchase requests. I love making things and people love seeing their children in my products!
She was once a working mum but while on her last maternity leave, she found a passion in sewing and she went into overdrive making headwraps!  Aren't they adorable??
I love this pack of 4 top knots with the 2 vibrant colours and the other 2 pastels.
So what's the difference between the two styles?  Well, the Top Knots are simple headwraps that can only be worn in top knot style. While Big Bows are longer, the bows are bigger, and they can be retied several ways. Either way, they're both adorable! And both are 2-3″ wide.
Perfect for a contrasting polka dot patterned main outfit, or just as cute with a plain main outfit is this orange top knot…
And then there's this gorgeous pattern in a big bow in green, which is just right for Summer.
There are many more designs and various colours to be seen over on the LovefulBeings instagram… and why not put in a cheeky follow too? 😉
Go on, you know you want to… and don't forget there's 30% off this weekend only.  Just use the code: Love30
You can follow Tara at LovefulBeings at her etsy shop and on instagram @LovefulBeings.
Disclaimer: This is a sponsored post but all words and opinions are my own.
All pictures credited to LovefulBeings.
~
I've fallen off the rails a bit, it's fair to say.
I've been a bit lack lustre in my actual writing of late.
That's not to say that I haven't not been writing.  That's to say that I have been writing but more blog posts than working on my projects.  Take for example, the #AtoZChallenge which took up a fair amount of writing time, albeit by way of short, sharp blogposts.
So, a quick recap on what my current writing projects are and where I'm at with them:
My children's book.  In fact, series.  I've kept my readers and the #WhatImWriting linkers hanging for far too long with this one.  The truth is that I wasn't in a position to share anything due to a very exciting opportunity which involved investment in my project.  One rather big hiccup later and I find myself back in the driving seat, with more material than I had before (which is very positive) and in the midst of planning a marketing campaign for a different kind of investment.  For now, I will call this project 'F&W'.  By the end of June I'll be able to share even more with you because that's my personal deadline to get things moving.  And of course I'll be sharing what that deadline means first with #WhatImWriting 🙂
Along with the bits and pieces from other avenues, and more exciting projects on the horizon, that, ladies and gents, is what I'm writing now that I'm righting the writing!
~
Join in with #WonderfulWorldofWriting and link up with any genre of writing… I'll share every post on twitter and other social media.  Tweet your post direct to me @AllSortsHere and I'll retweet (it'd be great if you could use #WonderfulWorldofWriting too!)
~
Sharing with…
~