On one of our most recent visits to the library, I had a chat with the librarian who knows our faces very well.  We go regularly, in between work, school and general life.
We used to go several times a week when I first returned to work after maternity leave.  Back then, I had 3 clear days off and we had more time to 'play' with.  As a result, our little bear absolutely loves our library and it's been really lovely to see her go from the 'book bus' reading corner which contains board books, to chapter books like the Rainbow Magic series by Daisy Meadows (which she's reading in this post).
On this visit, the librarian asked if I wouldn't mind completing a short survey because they were looking to reduce the manned hours there.  Understandably, the librarian was very concerned, from her own personal (and financial) viewpoint but also for that of the community.
While Our Little Bear was at pre-school I remember one of their information posters which outlined the benefits of reading to and with children.  I was very pleased that we were already doing the suggested activities (and more) for the suggested amount of time.  We've been very fortunate that our little bear has a passion for books and has thrived in her reading at school.  She recently went up to stage 4 in the Biff, Chip and Kipper Oxford Reading Tree series.  (Proud Mummy-and-Daddy Moment!)  And read the whole book from beginning to end with no help – no mean feat with 24 pages at 5 years old, in my opinion…
Her love of reading has shown in her writing and spelling, too.  Just this week, she has got 40 out of 40 in a spelling test on high frequency words (also known as 'tricky' words).  You can see why I argue that literacy in our children is a bit like a jigsaw puzzle – the reading's connected to the spelling to the writing…
With that in mind, it's a real shame that part of the library 'experience' is likely to be affected by taking away that 'stamping' of the library book due to more self-service…
~
Do you visit your library regularly?  Have you seen the benefits of reading to your little ones?
~
Linking up to: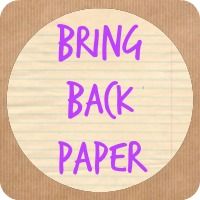 ~
Follow Carol Cameleon Writer & Blogger extraordinaire's board The #blog of VirtuallyAllSorts ~ where will your click take you today? on Pinterest.