These little creatures are all in a row,
There's a new place in town where they all want to go!
It's Our Little Bear's cafe, it's groovy, it's cool,
Where anything goes, and there's only one rule…
~
To laugh and have fun and sample the cake,
A place to bring family and new friends to make,
These creatures are different, not like you and me,
They still fit in though cos friendship is free!
~
By Carol Cameleon 2015
Just a little note – the link to Our Little Bear's Cafe will take you to my 'old' parenting MummyBearsBlog  which has since merged with this VirtuallyAllSorts blog.  🙂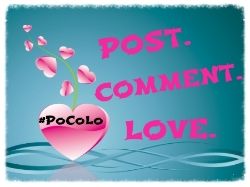 ~
Follow Carol Cameleon Writer & Blogger extraordinaire's board The #blog of VirtuallyAllSorts ~ where will your click take you today? on Pinterest.