Our Little Girl was asking her Daddy what he was watching on the ipad.  He was watching the news and said, "It's for grown-ups, let's watch something else."
And she did.
She watched a sugar-coated episode of Sofia the First.
But it got me to thinking abut child-friendly news.  I enjoyed watching programmes like Newsround when I was younger.  For the benefit of the International readers and the younger (!) readers, this was a great programme presented by John Craven in a very simplistic way that made it very easy to understand and digest.  Our Dad used to like watching it with us too.  I think it took the jargon out for adults too!
This was on at 5 pm or thereabouts – always just before we had our tea.  I loved it.  Granted, I was a fair bit older than Our little girl, who is currently 6.
Yes, the news is usually full of depressing stuff BUT it's important to keep astride of world events, I think.  Even from a fairly young age.
But what are the best ways of introducing a young child to the news, without tainting their innocence?
I'd love to hear your suggestions in the comments below or tweet me @AllSortsHere
Thanks 🙂
I'd love to hear from you. Tweet me @AllSortsHere using the hashtag #PositiveThinking.
Let's create a virtual wave of positivity!
#PositiveThinking is my monthly blog linky and twitter party.
Link up any blog post with a positive and happy theme (and it'd be great if you could copy my badge below into your post).  Perhaps your positive thought could be connected to a goal you have in mind, something funny you've heard or something funny you've seen.  If it's got a PositiveThinking theme, it works for this linky.  Old or new posts, it doesn't matter – link up as many as you like.  
The linky door is always open.
~
Also join me on twitter.  Tweet anything positive and/or promote your positive blogpost (the one you link up!) with #PositiveThinking and include a direct tweet to me @AllSortsHere… I'll share by retweeting.
Let's get the positive vibrations going good and strong
And join me tomorrow for #TheZenZing, putting the zing back into your life
~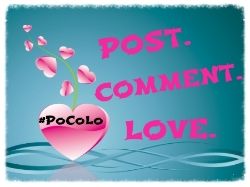 ~