Picture the scene:
Our Little Bear asks to go on 'her' ipad to look after Talking Tom (The ipad that is really mine!)  The app loads up and the picture's all red.  If you're not familiar with it, there are little icons at the bottom of the screen that denote whether Tom:
Needs sleep
Needs the toilet/a wash
Needs food
Needs cheering up
They change colour according to where his 'happiness' is, from empty to full.
They. Were. All. Red.
Our Little Bear holds Talking Tom in such esteem that when she next spoke to Grandma, she said, "Grandma, Mummy's killed Talking Tom!".  Grandma did not know who or what Talking Tom was…  She does now!
I failed!  I didn't keep checking in on Tom when Our Little Bear was tucked up in bed, safe in the knowledge that Tom was in good hands.  Or not!
One deleted app and one re-installed app later and Talking Tom started off a brand-spanking new life!
Lesson learned.  For now…
I was never any good at keep the Tamagochi alive either.  And that was in the days when all I had to concern myself about was homework and who was number 1 in the Top 40.  I didn't have the escuse of running a house and working back then!
What have you 'killed' of your child's?  Go on, 'fess up.  Your secret's safe with me 😉
~
Sharing with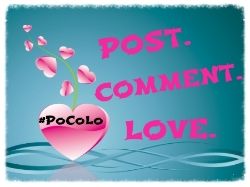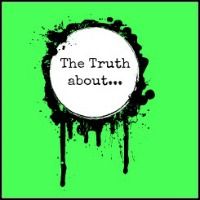 Follow Carol Cameleon Writer & Blogger extraordinaire's board The #blog of VirtuallyAllSorts ~ where will your click take you today? on Pinterest.