Our Little Bear was asking her Daddy what he was watching on the ipad.  He was watching the news and said, "It's not really for children, let's watch something else."
And she did.
She watched a sugar-coated episode of Sofia the First.
But it got me to thinking abut child-friendly news.  I enjoyed watching programmes like Newsround when I was younger.  For the benefit of the International readers and the younger (!) readers, this was a great programme presented by John Craven in a very simplistic way that made it very easy to understand and digest.  Our Dad used to like watching it with us too.  I think it took the jargon out for adults too!
This was on at 5pm or thereabouts – always just before we had our tea.  I loved it.  Granted, I was a fair bit older than Our Little Bear, who is currently 5.
Yes, the news is usually full of depressing stuff BUT it's important to keep astride of world events, I think.  Even from a fairly young age.
But what are the best ways of introducing a young child to the news, without tainting their innocence?
Any suggestions?
~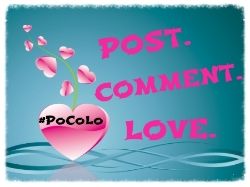 ~
Follow Carol Cameleon Writer & Blogger extraordinaire's board The #blog of VirtuallyAllSorts ~ where will your click take you today? on Pinterest.