Hello and welcome to my take on the #AtoZChallenge.  You can find out why I'm taking part in 'From Alpha to Zulu and everything in between…'
Onward!
We're all just ordinary people, spinning around on this ordinary ball of energy called planet earth!
Going about our ordinary lives, with our ordinary jobs, in our ordinary day to day lives, with our ordinary friends and our ordinary families, our ordinary children…
But wait. No, I'm not!
I'm not ordinary, I'm extra-ordinary.
I came through a traumatic, near fatal pregnancy and labour.
I've got a extra-ordinary husband,
an extra-ordinary child…
There's nothing extra-ordinary about my life.
And for that I'm happy and grateful.
Every. Single. Day.
🙂
 This post is for 'O' in the #AtoZChallenge.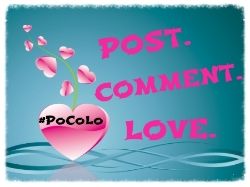 ~
Follow Carol Cameleon Writer & Blogger extraordinaire's board Blogs I love and think you will too! on Pinterest.