As I write this where I am in the UK, it's Summer and the clouds are, well, cloudy.  But not just cloudy, they are storm cloudy!  And I may have had a hand in this!
Why?
I got prepared and stocked up on sun cream for our little girl.  Not from a special offer on the High Street.  Nope, from an online store.  Amazon to be precise.
Because our little girl is allergic to 'regular' sun cream.  I wanted to be prepared.
Oops!!
Rewind 2 years ago – our little girl's skin started to come out in small raised bumps, very similar to heat rash.  The bumps were itchy and disappeared within a day or 2 of the last application of sun cream.
Last year was the same.  So we went back to our trusted brand of sun cream.
And then this year, we had a weekend of glorious sunshine.  I suddenly realised we had just about enough Sunsense sun cream for a day's application!
So I ordered a couple more bottles on Amazon Prime to keep us going.
A couple of days in the week that followed were still glorious sunshine.  But since then we've had scattered showers – some of them thundery…
Sorry about that!
~
Have you been prepared, only for it to backfire?  Does your little one have a skin allergy, particularly with sun cream.  I'd love to know!  Please comment below or tweet me @AllSortsHere
~
Sharing with…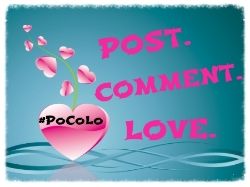 ~
This is not a collaborative or sponsored post.  I'm simply letting you now what a fab sun cream Sunsense is!
~
This post contains affiliate links which means that if you buy something from clicking on a link from my blog, I get to receive some happiness too… at no extra cost to you 🙂 Thanks..