One thing I do each day is to make a quick note in my paper diary (not my smartphone!..).  A note to acknowledge to myself what has made me happy and grateful each day.  Some have 'happiness jars'.  It's such a tonic and makes me focus on the good stuff.  I used to do something similar when I experienced depression years ago.  That's not to say that I'm feeling depressed.  It's just to get into the habit of looking at the good in any situation.  As we go from day to day, through the motions, we often find that we face challenges (even mundane ones like 'simply' getting out of the house on time!).  I know that I do!
Given that my blog rarely (if ever) features down-trodden writing or negativity, and given that my blog is all about positivity, I thought it would be good to share this approach with you all.  Okay, so it might not be 'writing' in the strictest sense of the word but I am physically writing down positive thoughts.  Sort of affirming them forever 🙂
What do you do to focus on the positive each day?
~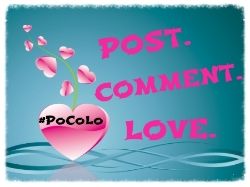 ~~~~~
You know that book you've always wanted to turn into an eBook?
You know that you've never known how to do it?
Well, Virtually All Sorts can show you how!
~
create your eBook the Easy Peasy way today!
Follow Carol Cameleon Writer & Blogger extraordinaire's board The #blog of VirtuallyAllSorts ~ where will your click take you today? on Pinterest.