Hello and welcome to my take on the #AtoZChallenge.  You can find out why I'm taking part in 'From Alpha to Zulu and everything in between…'
Onward!
In my desk diary every couple of days there is a quote at the bottom of the page.  You might call it a 'quote', 'footnote' or even  an 'anecdote' from a famous person, past or present.  I love to read these little snippets and I love to share them with you!  Here is the most recent one…
…but now to revamp!  So, on the last Monday of each month, I will share my favourite quote of the coming month from my diary.  Depending on the words, I may share my thoughts on them.  Or they may simply 'speak for themselves'.
I would also love to hear your thoughts on the quote that I choose to share by way of you commenting on my blog post.  And I would like to invite you to share any of yours in a blog post by linking up each month.  It can be any quote, footnote or anecdote from the top, middle or bottom of your diary or calendar, or even a website that has inspired you with words.
Full details will be posted up in the next 'Footnotes' blogpost on 25th May…  Come back and join in the fun! 
~
 This post is for 'Q' in the #AtoZChallenge.
~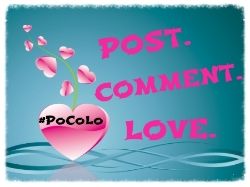 Follow Carol Cameleon Writer & Blogger extraordinaire's board Blogs I love and think you will too! on Pinterest.