The general consensus from reading blogs and their comments seems to be that we love to make notes on our trusty smartphones when inspiration strikes.
I prefer to use good old-fashioned paper though.  And while I have been known to resort to the 'notes' on my phone, I prefer to rummage around in the depths of my bag to find something, anything to scribble notes on…
My phone is 'smart' but not an iphone.  I use it to text, make calls but generally not to 'write'.  As a touch typist, I don't much like touch phones to be honest.  I much, much prefer to scribble down some notes and then use my qwerty keypad to type them up.
I feel like more of a writer when I scramble around in my bag for a piece of scrappy paper!  Old receipts, supermarket loyalty vouchers, even my diary.  Although I do like to keep this 'nice' and scribble free!  I do, of course generally have a notepad with me at all times, but on the odd occasion that I haven't, then this me.  Paper all the way, for notes at least.
It's truly amazing just how many teeny, tiny words you can fit on the smallest piece of paper!
How about you, do you find yourself using your 'electronic devices' more for notes? I think I may know the answer already 😉
~
Written for #WhatImWriting
and #PostCommentLove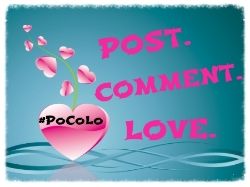 ~~~~~
Is it someone's birthday and you don't know what to do?
Let me write a personal rhyme especially for you.
~
A personal rhyme from you to them,
it's unique, bespoke and easy.
Get in touch today, waste no more time,
It's really easy peasy…
Follow Carol Cameleon's board Blogs I love and think you will too! on Pinterest.