Recently, I've been pondering over re-organising my writing files/notebooks and therefore my blogging notes.
I'm an uber-organised person with creative ideas coming at me from all angles and my
'World of Writing Wad'
 is a rather big wad!
Only this week I was distracted by the stationery aisle of a well-known supermarket while doing a 'top-up' shop.  How many times have I just 'popped out for a top-up shop' only to end up with an over-loaded basket of bargains?!  (That's a whole new blog post for another day!)
The lure of the stationery was almost too much and almost won me over.  But not quite.  I just couldn't justify spending money on the stationery…  I would've had to choose first mind you!
So I came home laden with shopping bags from my 'top-up' shop and thought nothing more of it, in my subconcious mind.  At least that's what I thought.  If indeed it's possible to think that in a subconcious mind!
I digress.  Today after work, I had to pop to get a prescription and a few doors down from the chemist is a charity shop.  Sue Ryder nonetheless.  Arguably one of the more upmarket charity shops, in my humble opinion.
Something told me to go into the shop, to bypass the clothes sale rails and to go straight to the corner of the shop at the back.
In that corner, tucked away underneath a pile of photo frames were pretty much just what I had been looking for.  There were 4 large plastic envelope style wallets and a mini clipboard.  All for a good honest English pound!  And even better, I had £1 in change knocking around my purse.
I am one very happy cameleon because I now have the means to keep my various notes together but apart.  I now have something solid to write on wherever I find myself while hit with inspiration 🙂
A longer word of the week than is the norm for me but it's worth it ~ stationery!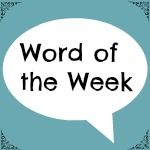 ~
Is it someone's birthday and you don't know what to do?
Let me write a personal rhyme especially for you.
~
A personal rhyme from you to them,
it's unique, bespoke and easy.
Get in touch today, waste no more time,
It's really easy peasy…