In response to ghostwritermummy on her post about why having a c-section makes her amazing, I said:
 Yes you are, absolutely incredibly amazing. All women who give birth are incredibly amazing but all women who give birth by c-section are especially incredibly amazing because of the unnecessary stigma that is STILL attached to sections; for the battle they have to face each time 'the birthing stories' are discussed at playgroups/school gates/play dates… Yes, you're amazing for writing so candidly, from the heart, a lovely post that makes me (who would have died along with our baby had it not been for the emergency section) – that makes me feel amazing. Thank you x
And I typed that from the bottom of my heart.
When our little bear was born it was by emergency section.  Due to a low-lying placenta, we were booked in for a planned section in any case.  So there was me thinking that our birth experience might be pretty straight forward in the grand scheme of things. (After all, a planned section took out the uncertainty of 'am I-aren't I in labour…?')
Not so…  at 37+1 weeks I had acute pre-eclampsia and then HELLP syndrome, which left mine and our little bear's lives in the 'balance'.  I'm reluctant to use that phrase 'in the balance' because it was, in fact, anything but.
It was traumatic.  It was terrifying.  It was uncertain.
It's a miracle that either, never mind both of us are here today, 5 years later.  I put that down to the wonderful NHS staff on the night and
here's a poem I penned in their honour.
 Yes, I know that a lot of work needs to be done to get the NHS up to speed with childbirth, which is part of the reason that #MatExp was founded but I will defend the NHS to the hilt.  Despite that, sometimes, I just want to forget the whole traumatic experience – aside from the miracle of our beautiful little bear being born of course.
Then I hear about campaigns like
#MatExp
(which is somewhere to share birth trauma experiences, somewhere to spread the word, somewhere to raise awareness.) and I know that my work is not done…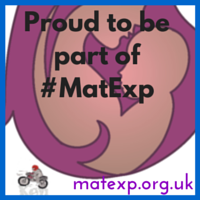 When I published my ebook
'Diary of a Complicated Pregnancy',
I wanted to raise awareness of pre-eclampsia and HELLP syndrome – they are pregnancy conditions that can be fatal to mum and baby, and all too often they
do
bring with them fatalities.  That's the truth.
I wanted to raise vital awareness and through my blog and my ebook I have helped to do just that, and also raised some money for the charity Action on Pre-eclampsia through book sales.  So you see, in keeping with my blog, I've taken a positive from a negative and helped other women, their families and friends.  And maybe, just maybe, I've helped to save a life.
That's why I'm posting this up on my blog to support #MatExp
What's your birth experience?  What will you share for #MatExp? What are your views on c-sections? (whether you've had first-hand experience or not)
~