So although you can't see it very well, our little bear is in fact modelling her Easter bonnet.
And here's how to make said Easter bonnet:
Take one head-sized piece of cardboard from your stash of packaging (you knew you kept that piece of cardboard for a reason!)
Take said piece of cardboard and make a 'pizza' cut mark where the head will go
Cut the pizza cut and fold back the same pizza cut.  By now you should have a clever little space for your little one to put their head
Pop cardboard headpiece on your little one's head, ignore the fact that it won't sit right and mumble to them that it will look okay once it's decorated
Next, delve into your little one's craft things for – pipe cleaners (whiskers), googly eyes, pom poms (or cotton wool may be your saviour here. Hurrah for cotton wool!), stickers, card/paper
Draw a template for your little one to cut round for the bunny's eyes
Do it yourself while your little one shows no interest whatsoever and instead asks for a snack over and over and over…
Until you give in and give them a snack while you realise that the hat will NOT sit right on their head
Tell your other half that if they're good, they can have a snack too, while you make a mad-dash to the shop to get suitably cheap, itchy, scratchy hat to pop the cardboard headpiece onto to keep it stable
Go to the shop while realising that actually, your little one hasn't done anything to 'craft' the Easter bonnet yet and this could be considered as cheating
Realise that this is actually ticking lots of Early Years Foundation Stage boxes.  Pat yourself on the back and get yourself a creme egg.  Make that 3 for £1 to share have all to yourself
Make your way home with surprisingly non-scratchy itchy, soft 'straw' hat, while scoffing 2 of the creme eggs.  Well, you deserve it
Get home to find that your other half has helped your little one to decorate the cardboard head piece with stickers and all manner of non-Eastery things
See the little yellow chick stuck to the other side of the cardboard head piece
Pop the surprisingly non-scratchy itchy, soft 'straw' hat on your little one's head with the cardboard head piece on top
Stand back to admire the handiwork
Go all gooey at the sight of your little one sporting their Easter bonnet.  Oh wait, that's the other creme egg which has now melted…
Sharing with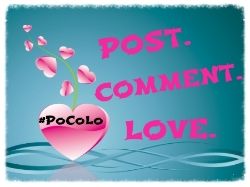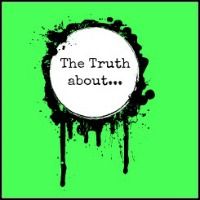 Follow Carol Cameleon Writer & Blogger extraordinaire's board The #blog of VirtuallyAllSorts ~ where will your click take you today? on Pinterest.
This post contains affiliate links.