Hello and welcome to my take on the #AtoZChallenge.  You can find out why I'm taking part in 'From Alpha to Zulu and everything in between…'
Last year I made virtual friends with other lovely bloggers and flexed my creative brain.
This year I hope to do the same.  Truth be told, although my 26 posts are written, I'm not entirely sure that they won't be re-written.  But for now, my AtoZ challenge will be based around the theme of writing, reading and the blogosphere with maybe a bit of parenting thrown in too!
Onward!
Let's start with…
Each week I share my favourite blog reads of the previous week.  You might call it my weekly round-up of AllSortsofBlog.
Here are just a few of my personal favourites of my chosen posts to date:
First, a lovely little poem from Victoria Welton 'A Journey So Long'.
 "Are we nearly there yet?!…"
~
A list from Natalie at Our Parallel Connection to help our non-blogging friends understand what blogging's all about.  When I started out blogging it didn't take me long to 'get it'. And now that I have, I'm addicted!
~
A lovely analogy of meditation using a 'butterfly mind' from Michelle at Bod for tea.
~
Next, Antonia Chitty at 38to39 wrote for a review of a must-read for anyone suffering with depression, whether personally or someone they know…
~
And as a previous habitual worrier, these 6 ways to deal with worry are great tips from Heels and Hooves.  I especially like the  one about writing it down.  Seeing as this blog focusses on positivity, this really hit the spot.
~
And speaking of being 'spot-on' here's a poem from Tor at Teacuptoria about Women Drivers.  If you're a woman, you may be able to relate.  If you're a man, you might learn something…
~
Subscribe (see top right of sidebar) and never miss another #AllSortsofBlogs 🙂
This post is for 'A' in the #AtoZChallenge.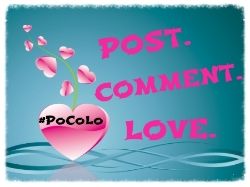 ~
You know that book you've always wanted to turn into an eBook?
You know that you've never known how to do it?
Well, Virtually All Sorts can show you how ~ create your eBook the Easy Peasy way today!
Follow Carol Cameleon Writer & Blogger extraordinaire's board Blogs I love and think you will too! on Pinterest.