I recently had a #ProudMummyMoment.  Or to be more precise, we had a ProudMummy-and-Daddy-Moment!  Our Little Bear was given an award.
I'm not ashamed to admit that I welled up when I read a letter from Our Little Bear's school advising us that she was an 'Evergreen' and could therefore wear her own clothes for a day.
At our bear's school, they have a traffic light system in Reception whereby if you talk when the teacher's talking or your generally misbehave, you go down to amber or red.
However, if you work 'consistently hard' and behave well, you stay on green.  The school very much likes to recognise and reward hard work and good behaviour and they do this by rewarding the 'Evergreen' award.  Which is as it says on the 'tin'…
We know that Our Little Bear has been doing well at school from the feedback given at parents' evenings, from her spelling tests, her Reading Record book and her Goldilocks and Year of the Goat homework.  But when you receive a letter in black and white, it reinforces how hard she's been working.
It doesn't seem like 5 minutes since she walked into her classroom for the first time and yet here we are – very nearly – at the end of Reception.  Her first year at 'big' school so very nearly done!
We couldn't be more proud of her.  Not only for her being 'Evergreen' but because she's been trying so hard, consistently.  She's thriving 🙂
~
What does your little one thrive at that makes you proud of their efforts?
~
Sharing for…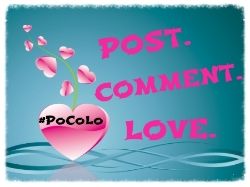 ~
Follow Carol Cameleon Writer & Blogger extraordinaire's board The #blog of VirtuallyAllSorts ~ where will your click take you today? on Pinterest.