Have you read these?
We have… many, many times over!  Our little bear absolutely loves the enchanting world of Puddle Lane written by Sheila McCullagh and published by good old Ladybird.
We were given these Puddle Lane reading books by a friend a while back, way before our little bear could read.  And now?  Well, she reads them herself – to us and to herself in her reading nook!
What I find incredibly effective, yet incredibly simple about these books is that on each double page there is a longer version of the story and on the opposite page there is the simpler version.  So encouraging your little one to read.  (We've also found that it comes in handy at bedtimes or when you're short of time – just read the short version…!)
Or at least it used to be handy.  Being as our bear not only reads them herself, but also knows the stories so well, she knows when you're cutting the story short.
Oh, she knows!
They're colour coded into different reading stages and now that our bear is at school, I can appreciate this aspect of the books all the more.
Puddle Lane is a lovely series and I think I'd quite like to visit it one day, if I could just step into the books!
Are you a papery peep?  Then visit Jocelyn's blog (the brainchild behind #PaperyPeep) by clicking the badge below…
What will you share?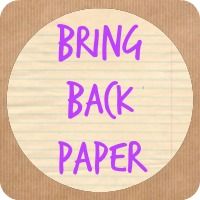 ~
Also linking up to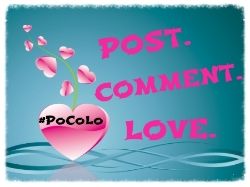 This post contains affiliate links.