Your weekly dose of happiness…
Let's spread the happiness!
It's a common phrase isn't it?…
"Bad things come in 3's"
or words similar to that!
So, let's flip it (you know how I love to spread happiness and turn a negative into a positive with positive thinking !) because everyone deserves a little happiness …
Let's spread that happiness and find 3 things to be grateful for!
(or even more… I mean, why not?!)
In my weekly feature, I look back over my gratitude journal because that's the great thing about gratitude and using my gratitude journal – it gives me the opportunity to look back and be grateful all over again 🙂  That's why, in my weekly feature, I look back and bring to you my #HighlightsofHappy.
I round it off with one word that sums up my happy…  why not do the same?  If you're a blogger, why not share your happy post from the last week or so?  If you're on instagram, why not tag your happy snap #HighlightsofHappy and link up your pic here?  If you're on twitter, why not tweet your happy?  If you're all 3, why not do all 3??  The linky is below. (To link your insta happy snap, simply click on your insta pic, copy the url and paste into the linky tool!)
(If you join in with my #HighlightsofHappy community on instagram, I post up my favourite snaps every Monday on instagram.  You can join in with highlightsofhappy on instagram – share your happy in a giveaway)
…so what's been making ME happy?
Well, as I've already shared my latest highlights in a previous post, I thought that, because I've sort of converted the feature into this linky, I'd copy and paste to save you clicking over to it!  (but feel free to visit the post again – time for some happy in my highlightsofhappy 30 )
The previous word was 'better' and I may have jumping the gun a little.  Because although I feel okay in myself, I've been very tired and my throat has been red raw but no spots, thank goodness!  (That was me turning the bad into the positive!)
It's been half term where we are, and I've had some quality time with our daughter, as I shared on instagram…
A surprise package arrived.  Off I went to the post office to pick it up, expecting it to be something completely different… and it was something very exciting for my blog, which I will share very soon.  Surprises are so exciting.  When they're the right kind!
Lots of chocolate featured this week, which is always good isn't it?  I just need to add a candle or 2 into the mix now!
~
So that's my happy and my happy word is 'quality' because our daughter is growing up oh-so-quickly.  She has literally grown in front of my eyes, or so it seems!  And while I truly hope we can still have quality time, hot chocolate and muffins in a cafe when she's older, I'm soaking up these moments for now…  they really make me smile 🙂
How about you?  I'd love to hear about your 'happy' in the comments below or tweet me @AllSortsHere using #HighlightsofHappy
Go on, share your happy with me!
Thanks 🙂
 ~
Sharing with…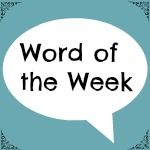 ~