It's a common phrase isn't it?…
Bad things come in 3's
or words similar to that!
So, let's flip it (you know how I love to turn a negative into a positive!)
Let's find 3 things to be happy and grateful for!
(or even more… I mean, why not?!)
In my new weekly feature, I will look back over my gratitude journal and bring to you my #HighlightsofHappy , which is great because it gives me the opportunity to look back and be grateful all over again 🙂
I will then round it off with one word that sums up my happy.
So, what am I happy and grateful for this week?  Here's my vlog that tells you.  If you'd rather read all about it, see below the vlog 🙂 
De-cluttering ~ finding a cupboard to fit in an odd/small shape, putting it together and having a sort out.  That's better!
Heart-melting moments ~ walking home from school with our daughter, her friend caught up with us on her scooter (Dad following close behind) and gave our girl a sweet.  It was her sister's birthday and she had some sweets left.  Sweet moments like this are catching…
I-spy ~ such a simple game but one that really did give me so much quality time and enjoyment with our daughter for a while.
Guitar ~ seeing our girl tinker on the guitar after her Daddy had tuned it in with the piano.  Then they had a mini jam together.  It was just magical and I absolutely love seeing them together like this.
Decorating ~ randomly, our daughter decided she would like to decorate her ceiling.  So, she used a light-saber type thing to point on her ceiling and asked me to stick glittery bits of paper to her ceiling 🙂
Drenched ~ we had continual rain one day this week.  It was the sort that didn't stop all day and got faster/harder randomly through the day.  It was still warm though and our daughter went outside for a good 10 minutes and got totally drenched, laughing, jumping and having a ball in it!  I joined her too (for all of 2 minutes, in my waterproof coat!)
Turquoise ~ that I found time to paint my nails turquoise.  My favourite colour 🙂
Just because ~ Hubby bought me some beautiful flowers, my favourite dark chocolate and vanilla candles… just because!
Headband ~ Another simple thing but our daughter has jobs to do daily.  She saw a My Little Pony Fluttershy headband that she desperately wanted but didn't quite have enough pennies.  Mid-week, she had built up enough pennies but we didn't have enough time to get it, around the school-run and general life.  So, I popped to get it, made her day and she paid me back with her hard-earned money!
I found it near impossible to choose just one moment this week but it has to be done and my happy word this week is 'because' … just because I look at the beautiful flowers hubby bought me and it makes me happy each time.  (And the cats haven't attacked them yet).  
How about you?  I'd love to hear about your 'happy' in the comments below or tweet me @AllSortsHere using #HighlightsofHappy
Go on, share your happy with me!
Thanks 🙂
 ~
Sharing with…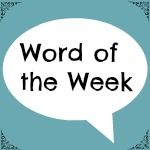 ~