It's a common phrase isn't it?…
Bad things come in 3's
or words similar to that!
So, let's flip it (you know how I love to turn a negative into a positive!)
Let's find 3 things to be happy and grateful for!
(or even more… I mean, why not?!)
In my new weekly feature, I look back over my gratitude journal and bring to you my #HighlightsofHappy , which is great because it gives me the opportunity to look back and be grateful all over again 🙂
I round it off with one word that sums up my happy…
Except this week's has a twist.  It's half term and spending some quality time with our daughter has made me really happy.  So, I asked her what has made her happy this week…
Here's our vlog that tells you about her happy (she made her very first vlog recently for our Jam Packed Crafts review and I asked her what would be in her lego garden…).  
So our daughter's happy words are about toy shopping and baking cookies.  And the best word that sums up both of our weeks is, hands down, 'happy'! 🙂
How about you?  I'd love to hear about your 'happy' in the comments below or tweet me @AllSortsHere using #HighlightsofHappy
Go on, share your happy with me!
Thanks 🙂
 ~
Sharing with…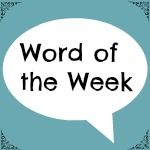 ~