It's a common phrase isn't it?…
Bad things come in 3's
or words similar to that!
So, let's flip it (you know how I love to turn a negative into a positive!)
Let's find 3 things to be happy and grateful for!
(or even more… I mean, why not?!)
In my new weekly feature, I look back over my gratitude journal and bring to you my #HighlightsofHappy , which is great because it gives me the opportunity to look back and be grateful all over again 🙂
I round it off with one word that sums up my happy…
…so what's made me happy this week?  You can find out by watching my short vlog or read the words below 🙂
Time with hubby ~ chocolate, TV and just chilling.  Lovely 🙂
Making bracelets with our daughter.  One of my favourite times with her is when she/we are 'making'.
Playing with our daughter ~ animal i-spy.  When you play this game on a daily basis, it becomes something of a challenge due to the limited amount of animals you can name with something beginning with "_".  But I'm determined to enjoy these games because I know she won't want to play them forever…
More chocolate but all for me this time!  A new discovery that is fast becoming my favourite.  For UK readers, if you haven't tried the Co-op Fairtrade milk chocolate with Himalayan salt and caramel… try it!
Being cosy when it's raining outside. I love autumn but nothing beats a bit of hygge cosiness 🙂
Seeing the funny side of life.  I've had a few moments that have made me see the funny side and for that I'm very grateful.
A good sort out in our daughter's room, resulting in a couple of bags to the charity shop.  De-cluttering and sorting.  Bliss!
Time with cousins.  When our girl gets together with her cousins, it's just beautiful to see.  They all gel so well together.  She loves them and they love her.
Oh and mince pies.  But these are no ordinary mince pies.  For UK readers again – try Sainsburys mince pies.  They are amaaazing!
So that's my happy this week and my happy word is 'cousins' because they all just 'click' 🙂
How about you?  I'd love to hear about your 'happy' in the comments below or tweet me @AllSortsHere using #HighlightsofHappy
Go on, share your happy with me!
Thanks 🙂
 ~
Sharing with…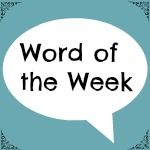 ~