It's a common phrase isn't it?…
Bad things come in 3's
or words similar to that!
So, let's flip it (you know how I love to turn a negative into a positive!)
Let's find 3 things to be happy and grateful for!
(or even more… I mean, why not?!)
In my weekly feature, I look back over my gratitude journal and bring to you my #HighlightsofHappy , which is great because it gives me the opportunity to look back and be grateful all over again 🙂
I round it off with one word that sums up my happy…
…so what's made me happy this week?  You can find out by watching my short vlog or read the words below 🙂
(and don't forget that you can join in with my #HighlightsofHappy on instagram linky and community.  I post up my favourite snaps every Monday and a new instagram linky goes live every Monday too!  Link up to the latest post here!
I'm grateful that:
I had some time out with just me (well, hubby for a while).  I love documentaries and caught up with Planet Earth on the BBC iplayer.  For non-UK readers- I'm sure you can find it on YouTube somewhere.  It wasn't really hubby's cup of tea so he didn't watch it all but I love the behind the scenes when they show you how they film it.  Fascinating and breath-taking!
We wrote to Father Christmas!  Yes, we are posting in the next week.  It's such a magical time isn't it?  It's so important to savour these magical moments before they grow up too much…
Our daughter saw her grandparents and had proper belly laughs, right from the toes.  Nothing beats that sound really does it?  Giggles are the best.
We didn't get too wet in the bad weather on the school run this week.  I know we got off very lightly compared to some areas and getting wet isn't really going to hurt anyone but starting the day off damp instead of drenched is always a good thing…
I spent time at home with the people I love.  That's all.  Just home, with the people that mean the world to me.
~
So that's my happy this week and my happy word is 'giggles' because I will never be too busy to listen to our daughter have belly laughs with her grandparents 🙂
How about you?  I'd love to hear about your 'happy' in the comments below or tweet me @AllSortsHere using #HighlightsofHappy
Go on, share your happy with me!
Thanks 🙂
 ~
Sharing with…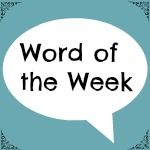 ~