It's a common phrase isn't it?…
Bad things come in 3's
or words similar to that!
So, let's flip it (you know how I love to turn a negative into a positive!)
Let's find 3 things to be happy and grateful for!
(or even more… I mean, why not?!)
In my weekly feature, I look back over my gratitude journal and bring to you my #HighlightsofHappy , which is great because it gives me the opportunity to look back and be grateful all over again 🙂
I round it off with one word that sums up my happy…
…so what's made me happy this week?  
Being focussed on my goals for 2017.  I don't do new year's resolutions but I do focus on achievable goals… It works for me 🙂
For an emotional daughter being able to talk to me.  Sometimes, they just need to talk it out and then have lots of cuddles too…
For being able to go to our girl's school Christmas production.  She's narrator, though she'd much rather be in the choir…
For a lovely, random trip to London – specifically Winter Wonderland in Hyde Park.  I posted on instagram one of the highlights..
For the smoothest, most velvety hot chocolate ever… at the Winter Wonderland.  Yum!
That our daughter bought home 'the box'.  Each week, a child in her class gets to take it home to pop a few things inside, then they talk about them in class.  She's been waiting since September to get the box and was so very excited!  Who knew a box could bring so much joy?… 🙂
For getting Christmas sorted, including the tree…
Yes, we're organised and have just got to wait for a few deliveries… and then relax!
~
So that's my happy this week and my happy word is 'box' because a little (well, shoebox sized!) cardboard box brought so much joy to our house this week! 🙂
And although my word wasn't 'Christmas', here's a little vid of the nativity scene our daughter set up at the bottom of our tree…
~
Don't forget that you can join in with my #HighlightsofHappy on instagram linky and community.  I post up my favourite snaps every Monday and a new instagram linky goes live every Monday too!  Link up to the latest post here!
How about you?  I'd love to hear about your 'happy' in the comments below or tweet me @AllSortsHere using #HighlightsofHappy
Go on, share your happy with me!
Thanks 🙂
 ~
Sharing with…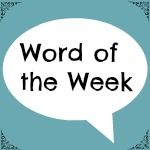 ~