It's a common phrase isn't it?…
Bad things come in 3's
or words similar to that!
So, let's flip it (you know how I love to turn a negative into a positive!)
Let's find 3 things to be happy and grateful for!
(or even more… I mean, why not?!)
In my weekly feature, I look back over my gratitude journal and bring to you my #HighlightsofHappy , which is great because it gives me the opportunity to look back and be grateful all over again 🙂
I round it off with one word that sums up my happy…
…so what's made me happy this week?  You can find out by watching my short vlog or read the words below 🙂
(and don't forget that you can join in with my #HighlightsofHappy on instagram linky and community.  I post up my favourite snaps every Monday and a new instagram linky goes live every Monday too!  Link up to the latest post here!
It's another bumper week of happiness!  I love that sometimes, you don't actually realise just what a good week you've had until things like post a blog about it all!  And I'm grateful that:
I
Our daughter has been singing and dancing at every opportunity!  It's lovely to see and hear her expressing herself!
For discovering a gratitude advent calendar on facebook.  It's such a simple yet effective thing to do.
For our girl sharing her maltesers.  I walked through the door after Christmas shopping and hubby and our daughter were watching a Christmas film.  I got a handful of chocolate! 🙂
Our daughter's school Christmas fayre was great fun and it was lovely to get involved.
Seeing our daughter with her friends and hearing them giggling together.  I often wonder which of these friends will also be around in the teenage years…  What a lovely thought!
For our girl getting her parcels delivered.  She spent her job money this week and she'd been saving a fair bit of it up.
For bumping into a very good family friend at a local Christmas market and her buying our daughter a bauble for our tree.  Because I had told her on the school run that she was going to be decorating our tree.  How kind!
Seeing the local lights switch on and everything that goes with it.  The tat, the raffles, the yummy proper chip shop chips, the drink int he local pub afterwards.  it's all turning into something of a tradition and it was lovely to share it cousins and other family.  Just lovely!
Getting a new phone upgrade – goodbye dodgy phone!  I should be able to sort out my duplicate instagram posts soon!
~
So that's my happy this week and my happy word is 'lights' because they're so pretty, they lift your mood and it's such a lovely occasion where the whole community gets involved!
How about you?  I'd love to hear about your 'happy' in the comments below or tweet me @AllSortsHere using #HighlightsofHappy
Go on, share your happy with me!
Thanks 🙂
 ~
Sharing with…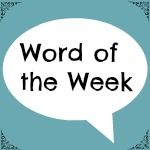 ~