It's a common phrase isn't it?…
Bad things come in 3's
or words similar to that!
So, let's flip it (you know how I love to turn a negative into a positive!)
Let's find 3 things to be happy and grateful for!
(or even more… I mean, why not?!)
In my weekly feature, I look back over my gratitude journal and bring to you my #HighlightsofHappy , which is great because it gives me the opportunity to look back and be grateful all over again 🙂
I round it off with one word that sums up my happy…
…so what's made me happy this week?  You can find out by watching my short vlog or read the words below 🙂
(and don't forget that you can join in with my #HighlightsofHappy on instagram linky and community.  I post up my favourite snaps every Monday and a new instagram linky goes live every Monday too!  Link up to the latest post here!)
This week I'm grateful for…
Going to the book fayre at our daughter's school and buying her a book and pen.  It's always nice to support them.
Our girl getting 2 awards in 1 day at school (okay so strictly speaking that was last week!)  One involved sitting on the Head's lunch table!
For making gingerbread houses.  It wouldn't have made a magazine photo shoot but we had fun and they were yummy with hot chocolate!
For getting a fab new phone.  It'll make blogging/social media so much easier.
For a cosy night in – hygge style.  I know that Katy at WhatKatySaid also enjoys her cosy nights (and days!)!
For seeing our daughter with her cousins and hearing them giggling.  Priceless!
For a lie-in (another one from last week – well, the weekend actually!)
For bargain brownies!
For laughter with hubby 🙂
~
So that's my happy this week and my happy word is 'laughter' because let's face, it every little helps and all that!
How about you?  I'd love to hear about your 'happy' in the comments below or tweet me @AllSortsHere using #HighlightsofHappy
Go on, share your happy with me!
Thanks 🙂
 ~
Sharing with…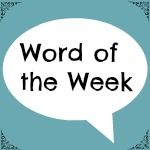 ~