It's a common phrase isn't it?…
Bad things come in 3's
or words similar to that!
So, let's flip it (you know how I love to turn a negative into a positive!)
Let's find 3 things to be happy and grateful for!
(or even more… I mean, why not?!)
In my weekly feature, I look back over my gratitude journal and bring to you my #HighlightsofHappy , which is great because it gives me the opportunity to look back and be grateful all over again 🙂
I round it off with one word that sums up my happy…
(and don't forget that you can join in with my #HighlightsofHappy on instagram linky and community.  I post up my favourite snaps every Monday and a new instagram linky goes live every Monday too!  Link up to the latest post here!)
…so what's made me happy this week?
It's a bumper load of happy this time!  Not least because I've had a break for a couple of weeks and it's 'built up' but because this week alone has been amazing!  The good feeling's flowing because…
of food with my amazing family.
of watching our daughter dance, dance, dance along to her disco light that she got for Christmas!
of my new gratitude journal.
of getting my workspace sorted out.
of sitting and watching a film with hubby and our daughter.
of candles and music.
of getting out of the house into the bracing, fresh air.
of the shops being shut!  On new years day there was only shop open in our little town and it made such a refreshing change on a holiday day.  It's very rare and signified a nice, chilled out day.
of being (very nearly) clutter free!
of a lovely relationship with my daughter.
of seeing her get excited when she entered a magazine competition.
of seeing our girl with her great grandparents.
of doing yoga and feeling the benefit.
For a lovely phone call from school to say that our girl is going to receive a Head Teacher's award.  She's going to receive it in assembly on Friday and both hubby and I are going.  She doesn't know she's got an award yet and I've been bursting to tell her!  The pride is currently resonating off me 🙂
For doing Cosmic Kids yoga with our girl, at her request.  A lovely moment which I hope to be a regular thing.
~
So that's my happy this week and my happy word is 'family'.  It could have been proud or happy or relaxed or even busy but it's family because it's so, so nice to be with mine!
How about you?  I'd love to hear about your 'happy' in the comments below or tweet me @AllSortsHere using #HighlightsofHappy
Go on, share your happy with me!
Thanks 🙂
 ~
Sharing with…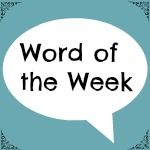 ~