It's a common phrase isn't it?…
Bad things come in 3's
or words similar to that!
So, let's flip it (you know how I love to turn a negative into a positive!)
Let's find 3 things to be happy and grateful for!
(or even more… I mean, why not?!)
In my weekly feature, I look back over my gratitude journal and bring to you my #HighlightsofHappy , which is great because it gives me the opportunity to look back and be grateful all over again 🙂
I round it off with one word that sums up my happy…
(and don't forget that you can join in with my #HighlightsofHappy on instagram linky and community.  I post up my favourite snaps every Monday and a new instagram linky goes live every Monday too!  Link up to the latest post here!)
…so what's made me happy this week?
Time out with snacks and TV.  Sometime, it's just what you need!
For our girl making her friend a birthday card with no last minute rush before the birthday party!
For a meal deal tea.  Lasagne, garlic bread, etc.  Yum and so much easier!
For the lovely picture given to me by our daughter.  I shared it on instagram…
To have helped a friend.
For a chatty daughter, telling me all about her school trip.
For a tumble-drier!
For blog scheduling…
~
So that's my happy this week and my happy word is 'chatty' because hearing our daughter talk about her school trip while barely pausing for breath just made my day 🙂
How about you?  I'd love to hear about your 'happy' in the comments below or tweet me @AllSortsHere using #HighlightsofHappy
Go on, share your happy with me!
Thanks 🙂
 ~
Sharing with…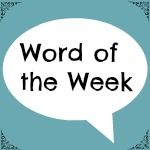 ~