It's a common phrase isn't it?…
Bad things come in 3's
or words similar to that!
So, let's flip it (you know how I love to turn a negative into a positive!)
Let's find 3 things to be happy and grateful for!
(or even more… I mean, why not?!)
In my weekly feature, I look back over my gratitude journal and bring to you my #HighlightsofHappy , which is great because it gives me the opportunity to look back and be grateful all over again 🙂
I round it off with one word that sums up my happy…
(and don't forget that you can join in with my #HighlightsofHappy on instagram linky and community.  I post up my favourite snaps every Monday and a new instagram linky goes live every Monday too!  Link up to the latest post here! And it's a giveaway one too!)
…so what's made me happy this week?
Hmm well I've been poorly for a couple of days so that's not so good!  BUT I'm better now, hurray!
I've been doing the Blog Growth Accelerator with Aby at YouBabyMeMummy because I felt I needed a helping hand.  As a result, I've had a bit of an epiphany moment of the direction I'm going to take my blog!  It's very exciting and I'm bubbling away with ideas.  Just need to find the time now lol
For a lovely walk with my 2 favourite people in the whole wide world 🙂
~
So that's my happy this week and my happy word is 'better' because I'm physically better, because I'm working towards making my blog even better and I felt better for a walk 🙂
How about you?  I'd love to hear about your 'happy' in the comments below or tweet me @AllSortsHere using #HighlightsofHappy
Go on, share your happy with me!
Thanks 🙂
 ~
Sharing with…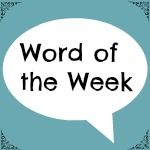 ~