It's a common phrase isn't it?…
Bad things come in 3's
or words similar to that!
So, let's flip it (you know how I love to turn a negative into a positive!)
Let's find 3 things to be happy and grateful for!
(or even more… I mean, why not?!)
In my new weekly feature, I will look back over my gratitude journal and bring to you my #HighlightsofHappy , which is great because it gives me the opportunity to look back and be grateful all over again 🙂
I will then round it off with one word that sums up my happy.
So, what am I happy and grateful for this week?
For new retractable pencils ~ my favourite writing tool!  I kept forgetting to get any and while shopping for something else, I stumbled upon the back to school stuff and a pack ended up in my basket!
To have a lovely vibe of happy in our home ~I've got a unit where I keep my crystals laid out permanently and I also frequently do reiki on the house too.  I love that this week has felt particularly good.
For an especially chatty daughter one evening ~ I just love it when she's non-stop chatty about her day and life in general 🙂
For sofa-time and garden-time with our little girl ~ fresh air and chill-time.  Perfect!
So that's my happy this week 🙂 I love that looking back over the last week in my gratitude journal results in this 🙂  My word of the week is 'chatty' because it really brightened my day to have a lovely chat with our daughter 🙂
I'd love to hear about your 'happy' in the comments below or tweet me @AllSortsHere using #HighlightsofHappy
Share your happy with me!
Thanks 🙂
 ~
Sharing with…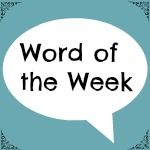 ~