It's a common phrase isn't it?…
Bad things come in 3's
or words similar to that!
So, let's flip it (you know how I love to turn a negative into a positive!)
Let's find 3 things to be happy and grateful for!
(or even more… I mean, why not?!)
In my new weekly feature, I will look back over my gratitude journal and bring to you my #HighlightsofHappy , which is great because it gives me the opportunity to look back and be grateful all over again 🙂
I will then round it off with one word that sums up my happy.
So, what am I happy and grateful for this week?
Well I'll cut to the chase and say that my week has been quite simply 'perfect'!  There, I've given my happy word away at the beginning for a change!
Why was it perfect?  Because I went on holiday with my lovely hubby and our amazing daughter, that's why!  After our rollercoaster ride almost a year ago (where HAS that year gone?!), we neeeeded this badly… So we took ourselves off to the coast and we had the best time ever…
From…
going to the disco (oh, the disco!), which our little girl absolutely LOVED
the flashy whirly toy things and the silly flashing hat that are compulsory purchases at said discos!
the ice creams
the hauls of prizes and pennies at the slot machines
the bouncy castles
the seaside tat
crabs, seaweed, rock pools
collecting shells and pretty stones which now adorn our fireplace
paddling in the lovely warm (thank you!) sea
swimming in the outdoor pool (thank you!)
the cockles
the salt lamp (more on that another day!)
the down-time, the relaxing, the chilling, the getting away from it all…
was bliss and perfect.
In fact, my happy word could have so easily been 'bliss' but because it was perfect weather the whole time, right until we got in the car to come home and it started to spit… it was just 'perfect'!
We are back to reality now but hey, we've still bought a bit of the seaside back with us and I even heard a seagull the other day! 😉
I'd love to hear about your 'happy' in the comments below or tweet me @AllSortsHere using #HighlightsofHappy
Share your happy with me!
Thanks 🙂
 ~
Sharing with…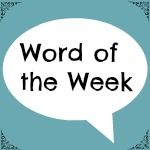 ~