It's a common phrase isn't it?…
Bad things come in 3's
or words similar to that!
So, let's flip it (you know how I love to turn a negative into a positive!)
Let's find 3 things to be happy and grateful for!
(or even more… I mean, why not?!)
In my new weekly feature, I will look back over my gratitude journal and bring to you my #HighlightsofHappy , which is great because it gives me the opportunity to look back and be grateful all over again 🙂
I will then round it off with one word that sums up my happy.
So, what am I happy and grateful for this week?
For dressings to protect my blisters ~ top tip: when your pizza slides off the pizza tray onto the oven shelf and you grab a fish slice to rescue it, don't put the hot pizza tray in your unprotected left hand.  It will result in having to hold your hand under cold water for 20 minutes, coping with the pain and your hubby dressing the burns. Yes, I really did this.  There were no surfaces clear in the kitchen and I instinctively swapped hands!  So long as I protected the blisters, I didn't see any point in potentially waiting around for hours to get it dressed professionally; so out came the first aid kit and hubby set-to! (wow, that was a long snippet of 'happy' but I needed to explain!)
For still being relaxed after our holidays. 🙂
For blowing bubbles with our daughter.
For bargains at the shop.
For my prescription ~ despite having to pay for my prescription, I mentally reminded myself that, actually, it is subsidised by the NHS.  So 'thank you'!
For watching our daughter do hand-stands.  Such a simple pleasure.
For an amazing bank holiday Monday ~ drenched in beautiful sunshine.
For donating ~ our daughter decided she wanted to give away some of her toys to charity, so off we walked down the road to the charity shop.  When she handed them over and was thanked, the proud look on her face made my heart melt!
For storage ~ yes, we've found storage thanks to Jocelyn of The Reading Residence (who I also happen to be linking up to!).  We've been looking for quite specific storage due to the size and shape of space.  And bingo!
My happy word this week is 'dressings' because without them this week, I wouldn't have been able to do a lot!
How about you?  I'd love to hear about your 'happy' in the comments below or tweet me @AllSortsHere using #HighlightsofHappy
Go on, share your happy with me!
Thanks 🙂
 ~
Sharing with…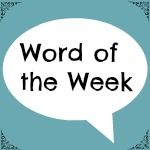 ~