It's a common phrase isn't it?…
Bad things come in 3's
or words similar to that!
So, let's flip it (you know how I love to turn a negative into a positive!)
Let's find 3 things to be happy and grateful for!
(or even more… I mean, why not?!)
In my new weekly feature, I look back over my gratitude journal and bring to you my #HighlightsofHappy , which is great because it gives me the opportunity to look back and be grateful all over again 🙂
I round it off with one word that sums up my happy…
…so what's made me happy this week?  You can find out by watching my short vlog or read the words below 🙂
Our local community arranged a fireworks display the night the clocks went back (this has snuck into this week's HOH post!)  It was like a mini fairground and the fireworks were amazing 🙂
We took advantage of a meal deal for a fiver.  Just heat the oven, cook and eat.  A yummy, scrummy, bargain!
Our cat got into a fight and definitely came off worse.  We've had to be very careful with handling/stroking her this week.  This has upset our daughter a bit because they're used to their cuddles  but on the positive side, she's shown patience, compassion and love towards her cat.  Pets are so good for our children (and us!)
We popped along to a local outlet and stumbled upon some country gardens which our girl loved exploring.  Just beautiful!
We had a big tidying up and de-cluttering session after half term.  Bliss!
Mum took our daughter to a party when myself and hubby weren't able to.  So grateful!
Our daughter was excited about donating money for a poppy wristband at school.  And the discussion this generated about the Poppy Appeal.  It's tricky to explain it to a 7 year old but she seems to understand the concept.
A year after she started at a her new school, seeing how our daughter has settled in, hearing her teacher say she's 'delightful' and is thriving, hearing her talk about her new friends, having some round for tea after school and above all, seeing her happy.  It's a cliche but it makes us happy!
So that's my happy this week and it's been another one where it's been so difficult to choose but 'garden' is my happy word because of the family time it brought 🙂
How about you?  I'd love to hear about your 'happy' in the comments below or tweet me @AllSortsHere using #HighlightsofHappy
Go on, share your happy with me!
Thanks 🙂
 ~
Sharing with…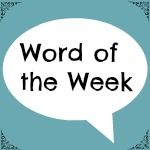 ~