It's a common phrase isn't it?…
Bad things come in 3's
or words similar to that!
So, let's flip it (you know how I love to turn a negative into a positive!)
Let's find 3 things to be happy and grateful for!
(or even more… I mean, why not?!)
In my new weekly feature, I will look back over my gratitude journal and bring to you my #HighlightsofHappy , which is great because it gives me the opportunity to look back and be grateful all over again 🙂
I will then round it off with one word that sums up my happy.
So, what am I happy and grateful for this week?
The sunshine

~ just beautiful.

Tissues and throat sweets

~ yes I've had bunged up ears and nose but I've dosed myself up and carried on regardless.  After all, it's only a cold and there are plenty of people worse off than me.

Chocolate

~ just because 😉

Time for myself

~ our little girl had an after school play date this week and I finished work before hubby… much as I love them both, it was bliss!

Hearing our little girl read

~ but not just her normal reading; she read a poem out loud so proudly.  A poem that she had written all by herself 🙂
My word of the week is 'poetry' 🙂
I'd love to hear about your happy in the comments below or tweet me @AllSortsHere using #HighlightsofHappy
Either way, I'd love you to share your happy with me!
Thanks 🙂
 ~
Sharing with…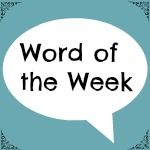 ~