On  the occasion of the 90th birthday of Her Majesty the Queen, our little girl's school learnt the National Anthem.
Now at the time of writing this, she is fast approaching 7 years old (yes, I did blink but thankfully I don't feel like I've missed too much…).
In that time, she has received 2 (yes 2!) letters from the Queen's Lady In Waiting on behalf of the Queen herself.  The first time she received a letter from Buckingham Palace was a momentous occasion!
We were also in London at Buckingham Palace on the morning that Princess Charlotte was born.  And now… she has received a commemorative 90th birthday coin!
As a super proud mummy, I can tell you that seeing a letter on your doorstep with the Royal Crest postmarked Buckingham Palace and addressed to your daughter, not once but twice is incredible!
The original letters are safely stashed away and copies were taken into school on both occasions.
In the lead up to the Queen's 90th birthday, our daughter's school were invited to a beacon lighting in the town and everyone sang the National Anthem when the beacon was lit.  It was pretty special and all the pupils received a coin to treasure.  I know it will potentially be a number of years until our daughter appreciates these occasions but as her parents, we can savour them now 🙂
As an after thought, I wonder what the BFG would say when told of these letters from 'Her Majester' to our daughter…
~
Did your child's school/nursery do anything to celebrate this occasion? I'd love to hear about it!  Please comment below or tweet me @AllSortsHere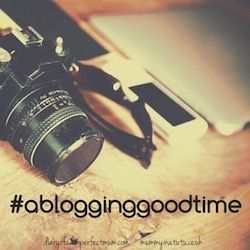 ~
This post contains affiliate links which means that if you buy something from clicking on a link from my blog, I get to receive some happiness too… at no extra cost to you 🙂 Thanks..