Hello and welcome to my take on the #AtoZChallenge.  You can find out why I'm taking part in 'From Alpha to Zulu and everything in between…'
Onward!
Be positive! Be happy! Be full of zing!
A vibration is something that we feel, something that we react to.
Just think how much more zing you would have if you shunned negativity… if you were surrounded by positivity – both positive people and positive thoughts.
Need a helping hand?  Then subscribe to my blog and receive the monthly #TheZenZing blogposts for tips on how to get your Zen Zing thing on! The posts will be published on the 1st of each month.  You can subscribe using the button in the top right of my sidebar (under Bloggers Required badge).

~
 This post is for 'Z' in the #AtoZChallenge.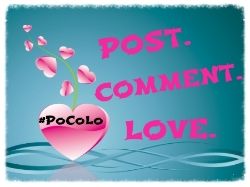 Follow Carol Cameleon Writer & Blogger extraordinaire's board Blogs I love and think you will too! on Pinterest.